Six Sigma Training Institute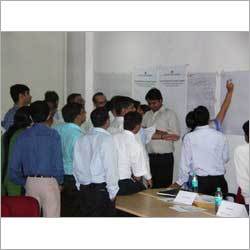 Six Sigma Training Institute
Backed by a dexterous workforce, we offer
Six Sigma Training Institute
service . With the help of our experts we have consulted number of companies for the Quality Management System, Environmental Management System and Management Systems covering. Some of our consultant are located at most of the major cities in India including Ahmadabad, Mumbai, Kolkata, Baroda, Jaipur and Nashik. By controlling travel and subsistence expenses in deputing local Consultant, these put all the efforts to economize Certification costs. Thus, our Six Sigma Training Institute service is widely appreciated among the users.
DCS offers a service to their clients, that will cover independent assessment and training of Management Systems to the required standard or any other equivalent National / International version.
What you will gain:
Higher Effectiveness and Efficiency on their Job Excellent
Career Enhancement Opportunity
Internationally Recognized Qualification
Photo-identity Card from ASCB(Europe) Ltd. - UKListing among an International list of Quality Professionals.
Deming Certification Services(DCS), Mumbai is pleased to offer consulting Services for Total Quality Management (TQM) & Six Sigma Green belt to your organization. As is widely known, DCS is conducting various technical courses inviting interested personnel/technocrats for enhancing & fine-tuning of the skills. In an increasingly competitive global as well domestic market place, the standard of Quality, security, environment, safety and social accountability are issues critical in running a successful business. Customer's demands have been increasing continuously. Price competitiveness alone no longer guarantee that your business will stay ahead of other in the playing field. Indeed Quality Assurance system through internationally endorsed ISO 9000 system and Total Quality Management (TQM) will pay a dividend in a longer run.
DCSl, Mumbai offers Management Certification of various International Standards to Corporate and Industries. Our goal is to provide Total Quality Solution to our valued clients. Our products range includes different ISO Standards, Latest Management Principals, Total Quality Management implementation and Public & customized training programs to Corporate and Students.
DCS, Mumbai established as an independent Certification and Training Organization with the main objective to provide value added services to its valuable clients. Certification and Training will cover a wide spectrum of activities from the Certification of management systems. DCS has all qualified and highly experienced trainer & consultants to augment its resources and, especially, where a specialist is required with experience in specific process and technology.
Other Information
Pay Mode Terms: D/A (Documents Against Acceptance), T/T (Bank Transfer)
Minimum Order Quantity: 01 Piece
Port of Dispatch: NA
Production Capacity: NA
Delivery Time: Immediate
SIX SIGMA QUALITY INTERNATIONAL
Building No 107/108, Mehta Chambers, Station Road, Behind Tunga Reshwar Sweets, Vasai (West),Vasai - 401202, Maharashtra, India
Phone :91-250-2341257
Fax :91-250-2341170
Mr. Mukesh Singh (CEO)
Mobile :+919322728183, +919322829600, +919323717375, +919637051448